Plow Mode (if equipped)
NOTE
Plow Mode is a feature available for use with RANGER XP 1000 vehicles that have a factory installed Ride Command System with a winch and auto stop winch fairlead as part of the factory wiring harness.
NOTE
It is not recommended to use plow mode with winch in rapid recovery mode.
Plow Mode is an automated plow control system based on vehicle gear position. To enable Plow Mode, do the following:
On the display, go to "Settings," "Vehicle," and then select "Plow Installed."

From the Plow installed screen, move the toggle switch from "No" to "Yes."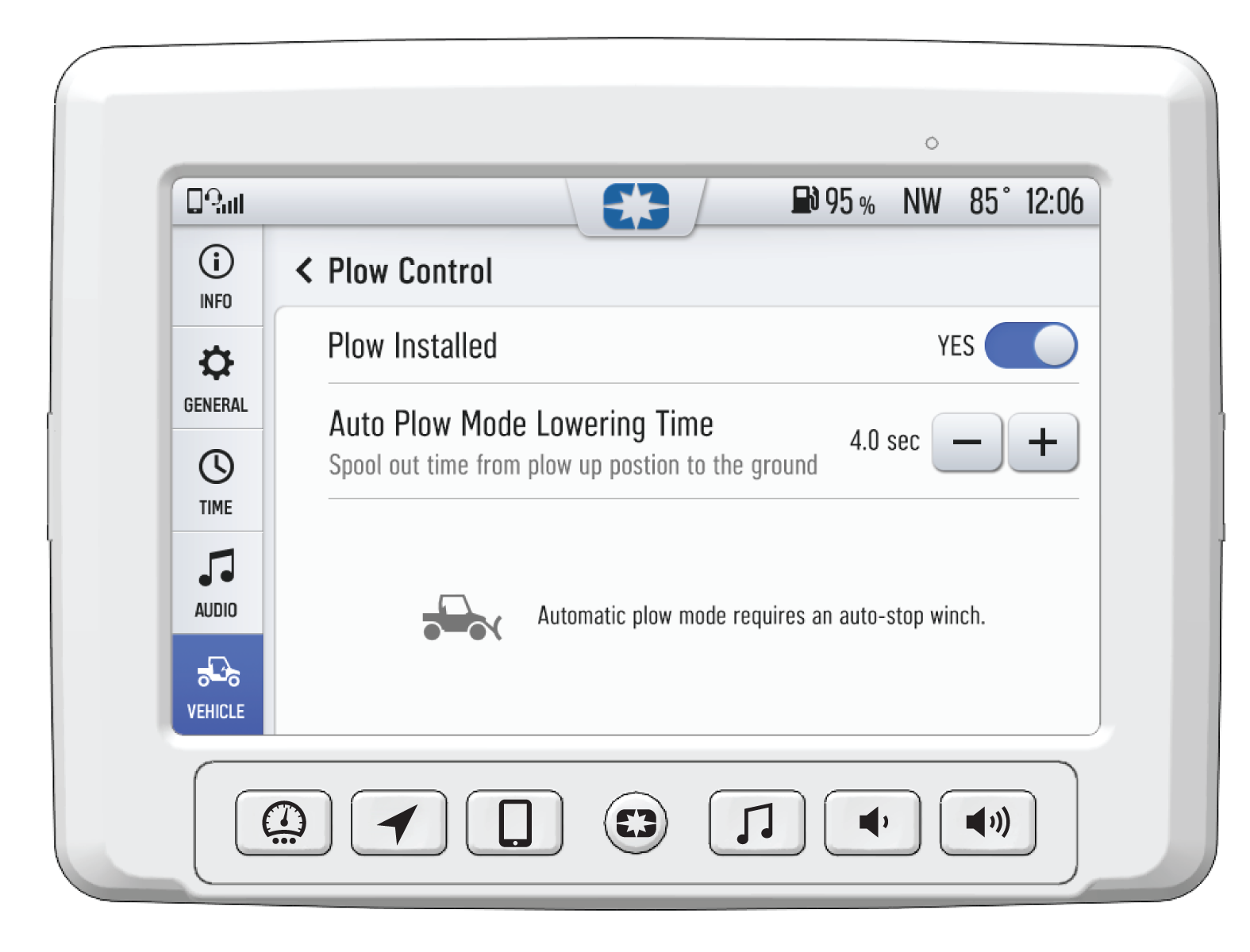 NOTE
The procedure above is only required one time. The system will remember your settings for future use. If you want to disable seeing the plow mode screen as part of the gauges screen option, you can set the toggle back to "No" at a later date.