Creating a Ride Group
To create a Ride Group, do the following:
On the Group Ride Panel, tap the "New Group" button 1 to create a group for others to join.

Give the group a name and choose whether a passcode should be required for others to join the group. If the "Private" toggle is tapped, you will be prompted to enter a four-digit passcode.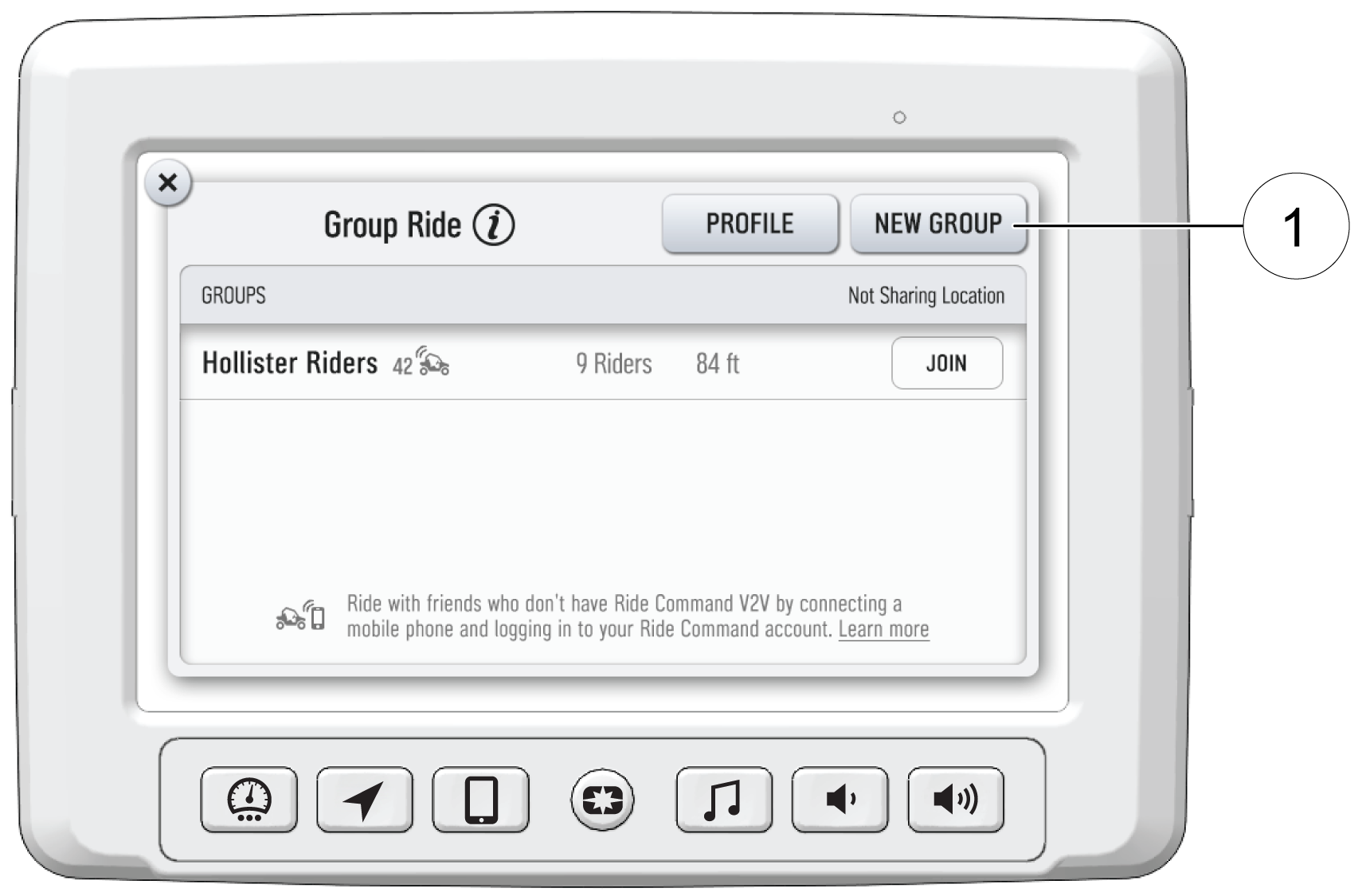 After creating a group, the panel closes and shows the new group on the map.

After a second rider joins, the map will switch to zoom-to-group and as you ride it will automatically zoom to keep all riders in view. Tap the zoom control to return to manual zoom mode.