Airborne Event Control
The Dynamix DV system is constantly and automatically detecting for when the vehicle is airborne and when the vehicle has landed. The Dynamix system updates damping while airborne and post landing to optimize the vehicle response immediately after the airborne event.
While Airborne: Rebound damping is reduced to promote shock extension while compression is increased to 100% to ensure a nice plush landing.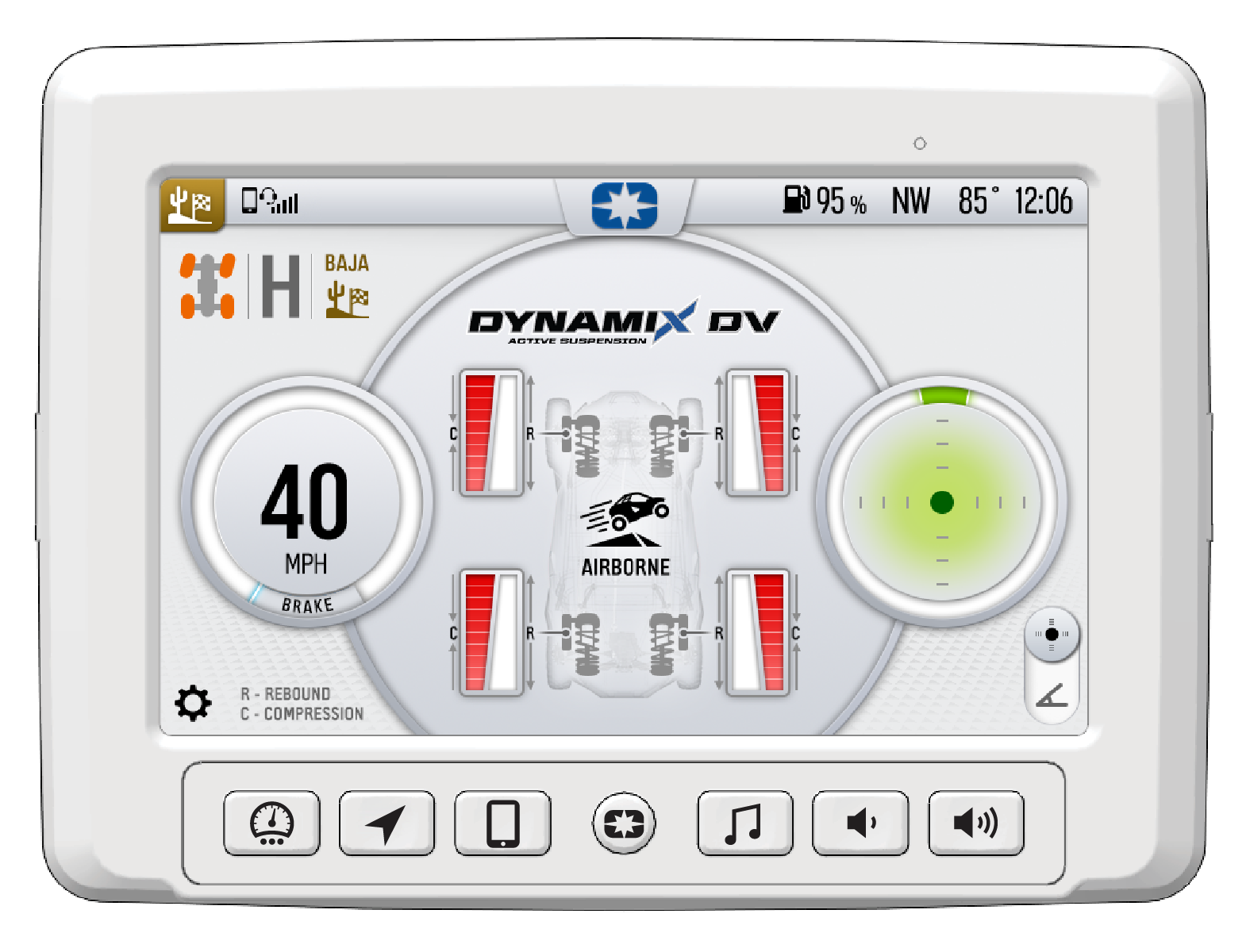 After Landing: Rebound damping is increased to stabilize the landing and prevent loss of wheel traction or hopping of the vehicle.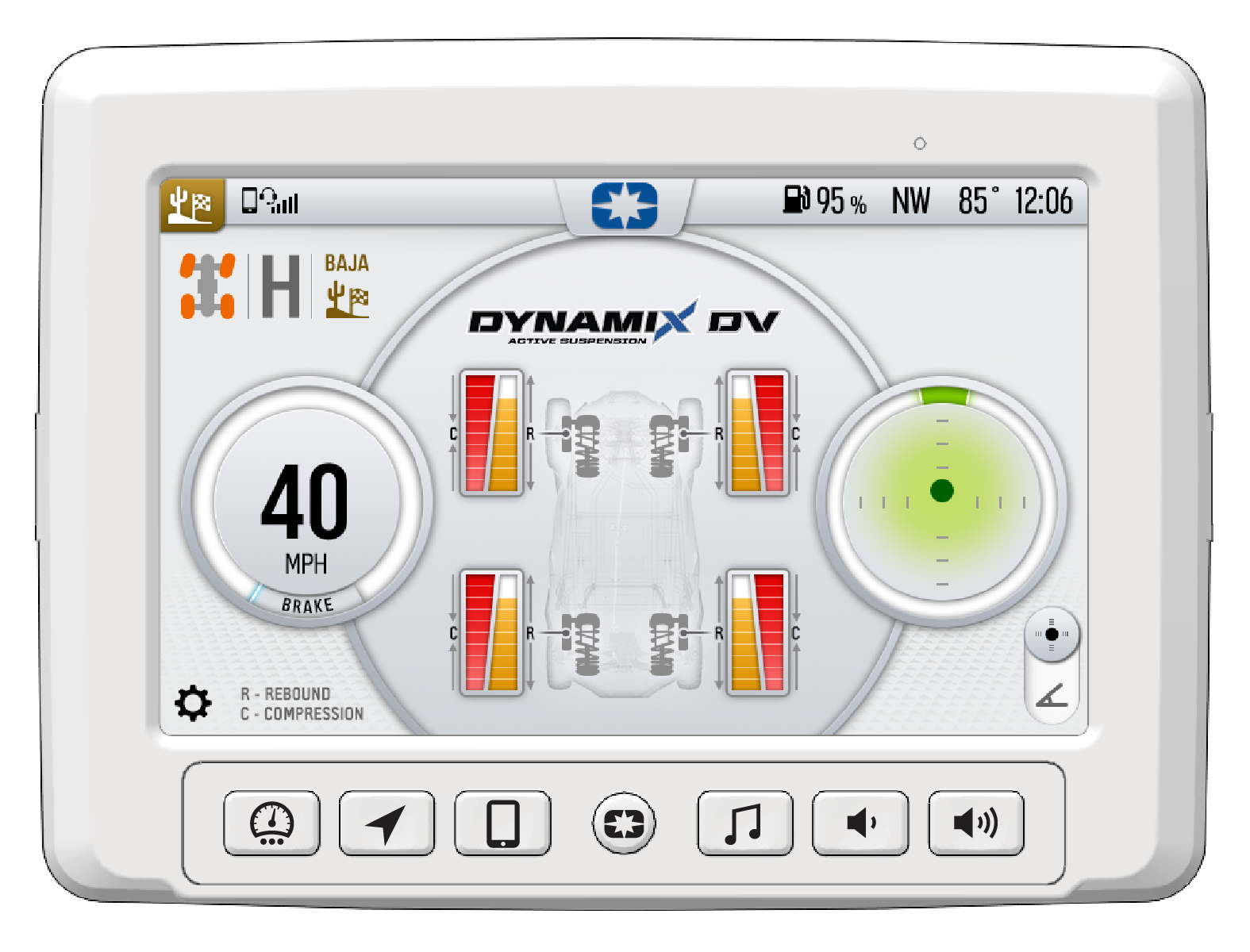 The damping application is biased based on airborne duration so the vehicle has optimized performance in large airborne events and small airborne events like whoops. As the vehicle is airborne longer, the compression damping will gradually increase to maximize the bottom out performance when landing.
Example Maneuvers
Large whoops that cause an airborne event

Glamis jumps

Short course race jumps

Jumps