Overview
WARNING
Driving while distracted can result in loss of vehicle control, crash, and injury. We strongly recommend that you use extreme caution when using any device that may take your focus off of driving. Your primary responsibility is the safe operation of your vehicle.
DYNAMIX DV active suspension (if equipped) offers unprecedented control and comfort for any riding condition you experience with your RZR. The DYNAMIX DV active suspension is an electronically controlled suspension system designed to optimize vehicle comfort and handling through continuously monitoring the driver's inputs and vehicle motion, to control the suspension in real-time.
DYNAMIX DV active suspension features FOX® electronically controlled shocks driven by a custom Polaris-designed suspension control module (SCM). The suspension control algorithms and software were designed and developed by Polaris' engineering team, leveraging our expertise and deep knowledge of off-road vehicle dynamics. DYNAMIX DV active suspension proactively makes split-second adjustments based on operator inputs, controlling the shocks to achieve optimum performance, control, and stability under varying riding conditions and driving styles.
WARNING
Do not enter information while operating your vehicle. Failure to pay attention to operating your vehicle could result in loss of control, injury, or death. You assume all risks associated with using this device. Read your User Guide. Always ride with the latest maps and trails data from polaris.com/ridecommand.
Your vehicle is equipped with an advanced Ride Command display. The suspension control screen provides additional information about the operation of your DYNAMIX DV active suspension system.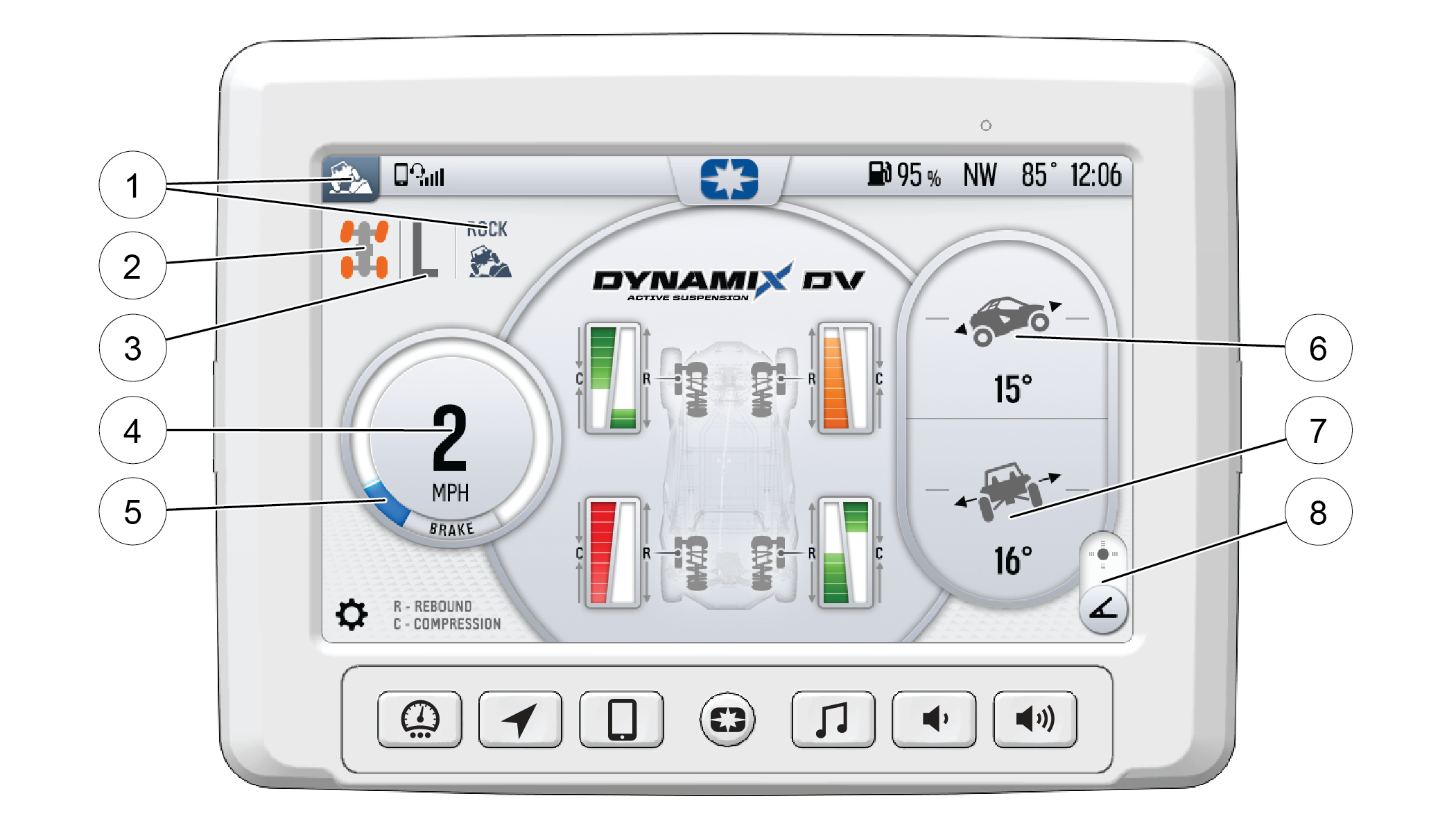 1 Ride Mode Indicator

2 Driveline Mode Indicator

3 Gear Indicator

4 Vehicle Speed
5 Accelerator Pedal Position

6 Pitch Angle

7 Roll Angle

8 Angle/G-ball Selector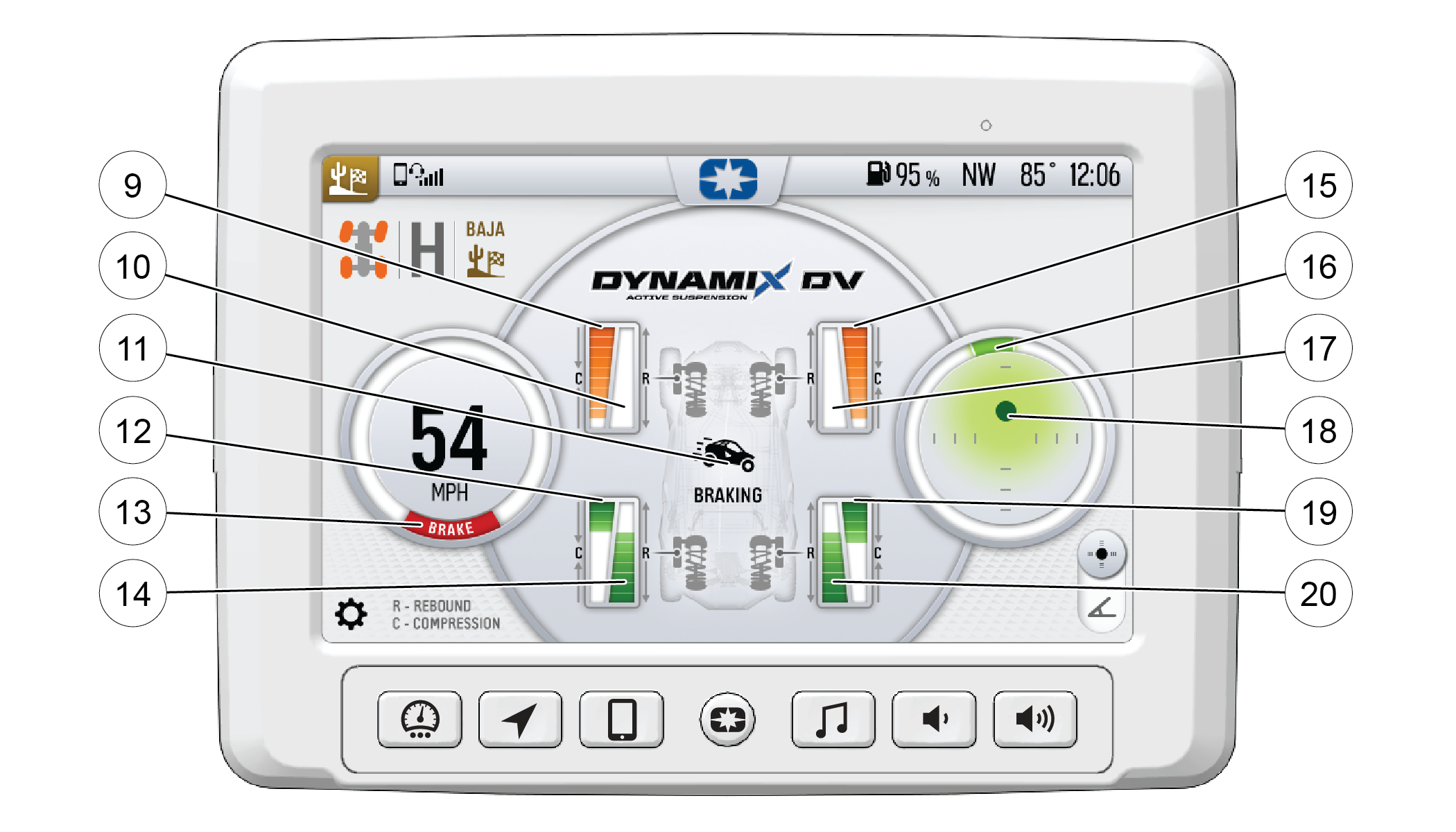 9 Front Left Compression Damping

10 Front Left Rebound Damping

11 Event Indicator

12 Rear Left Compression Damping

13 Brake Switch

14 Rear Left Rebound Damping
15 Front Right Compression Damping

16 Steering Angle

17 Front Right Rebound Damping

18 G-ball (Longitudinal/Lateral Acceleration)

19 Rear Right Compression Damping

20 Rear Right Rebound Damping