DYNAMIX DV System Components
Suspension Control Module (SCM)
The Suspension Control Module (SCM) contains the logic for suspension control, including communications, operator inputs, and shock drivers. The SCM also has an internal 6-axis inertial measurement unit which is used to monitor and adjust the performance of the vehicle by the suspension control algorithms.
CAUTION
Moving or altering the orientation of the SCM may have an adverse effect on vehicle handling. Never move the SCM from it's factory mounting location.
Electronic Shock Damping Control
Your suspension has electronically controlled, independent compression and rebound shock damping. This is used to control how fast the shocks compress and extend.
Compression Damping: Force acting against a shock movement in the compressing direction (shock length becoming shorter). When a shock is being compressed, lower compression damping results in faster compression movement and higher compression damping results in a stiffer, slower compression movement.

Rebound Damping: Force acting against a shock movement in the extension direction (shock length becoming longer). When a shock is being extended, lower rebound damping results in faster extension movement and higher rebound damping results in a slower extension movement.
1 Rebound Valve

2 Rebound Damping

3 Compression Valve

4 Compression Damping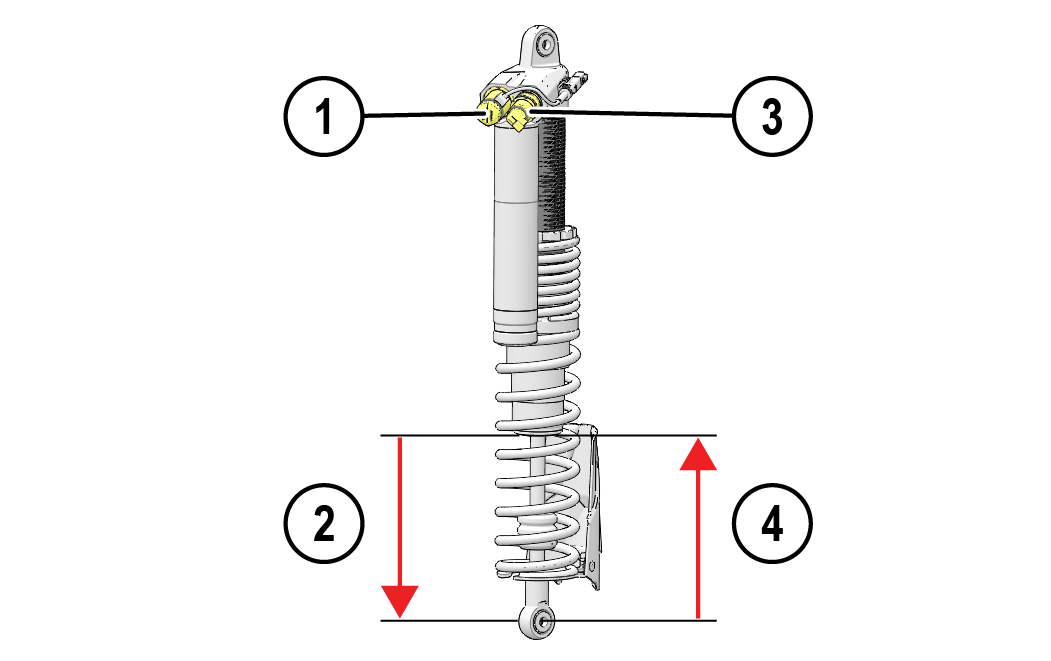 Electronic Steering Rack (EPS)
This vehicle also has an electronically controlled power steering rack that has been developed to work with the DYNAMIX DV system in multiple ways:
This power steering has modes that adjust the power steering performance to the DYNAMIX DV ride setting.

Damping logic allows for the EPS to maximize assist levels.

The power steering logic was specifically tuned to counteract hits coming from the vehicle wheels and isolate the driver from feeling these torque spikes in their hands.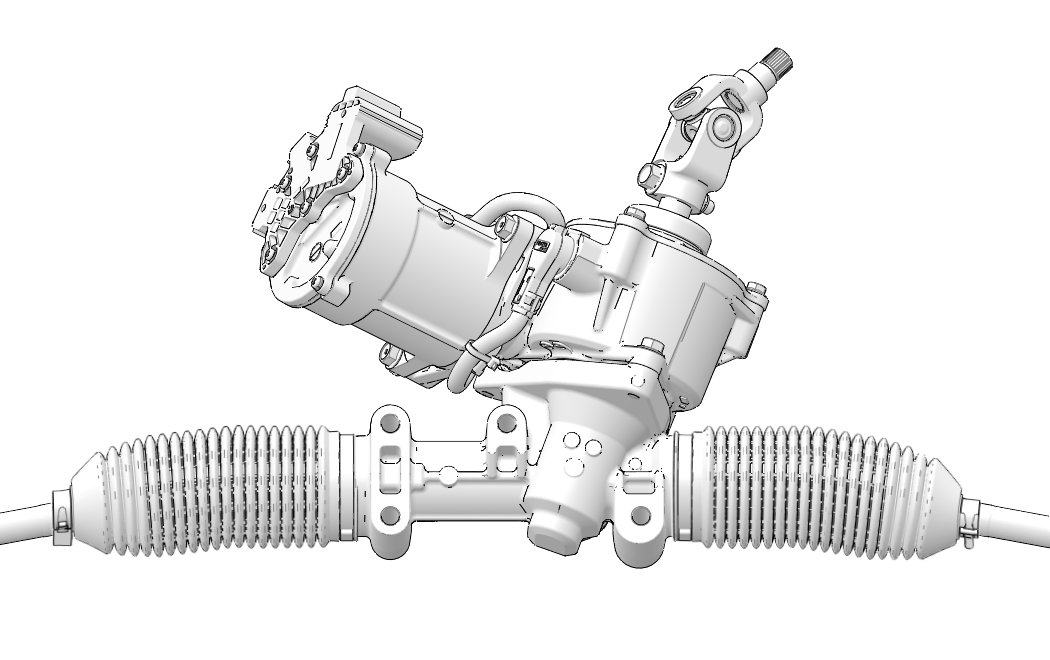 These electronically controlled systems work together to provide a full vehicle ride and handling mode that can be easily selected by the driver.