Rock Mode
Mode Character
Developed for rock crawling. It maximizes ride height and improves pitch and roll stability during slow speed crawling maneuvers. Ideal for driving over obstacles and traversing hill peaks. Incorporates Angle Based Damping.

Phases to a comfort mode at higher speeds.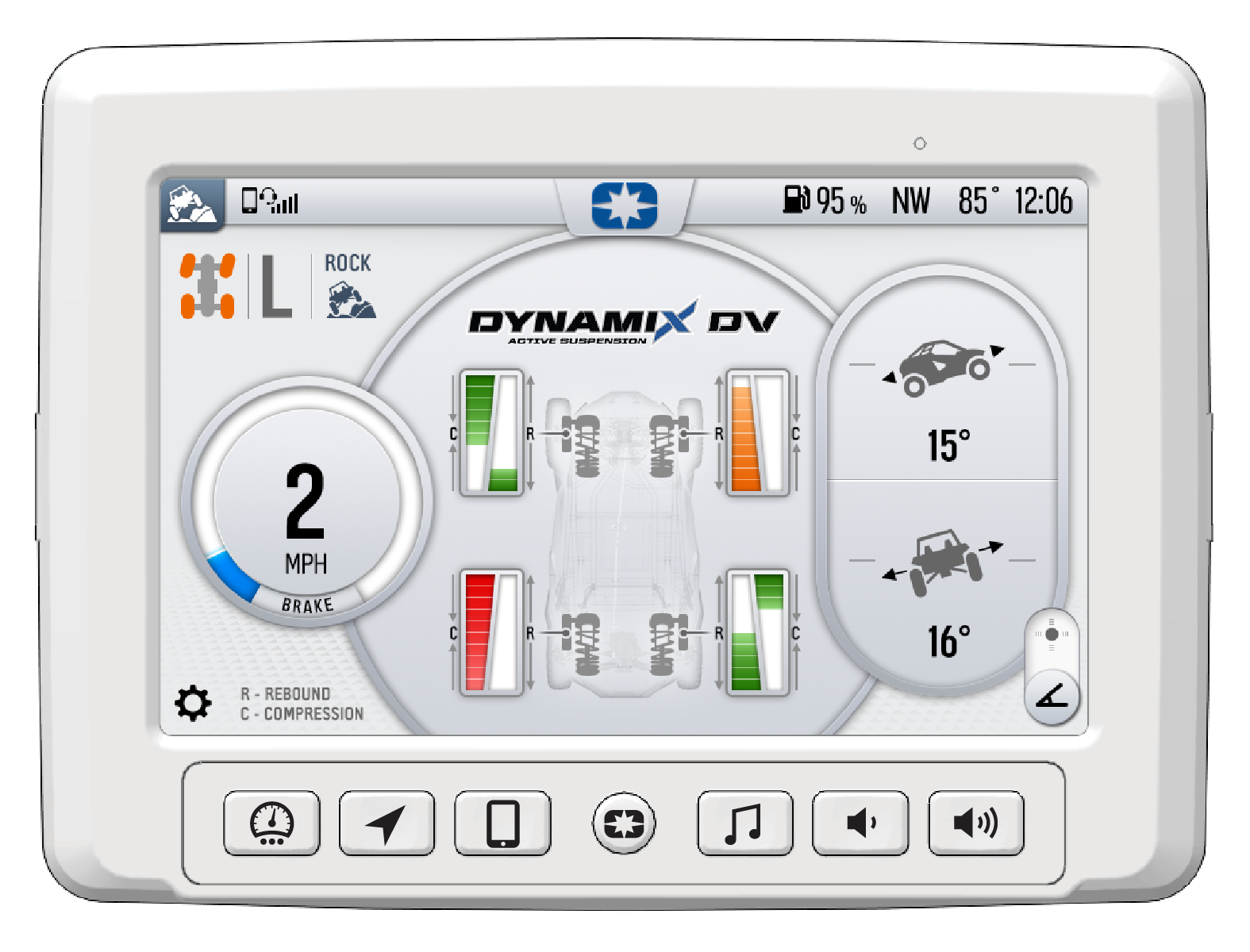 Use Areas
Slow speed rock crawling

Moab

Technical sections of King of Hammers
What the Suspension Is Doing
Compression Damping: Damping is increased on downhill side shocks and decreased on uphill shocks to lean the vehicle into the obstacle or slope.
Rebound Damping: Low rebound damping when level to promote shock extension and increase ground clearance. Damping is increased on uphill shocks to lean the vehicle into the obstacle or slope.
Active Events: Angle based damping is active at low speeds. At high vehicle speeds this mode is the same as comfort mode.
What the Steering System Is Doing
Large input bump rejection. High assist level so that the driver does not become fatigued while rock crawling.
Examples of Use
When the Vehicle is Level: Maximize ground clearance for obstacle avoidance with high compression damping and low rebound damping. Low rebound damping allows the tire to fall into the rock holes quickly not upsetting the chassis.
On Slope: Lean the vehicle into the hill with shocks. Increased compression and decreased rebound downhill. Decreased compression and increased rebound uphill.