Vehicle to Vehicle (V2V) Antenna
Features of using the Vehicle-to-Vehicle antenna for group riding:
Works anywhere, no phone required

1+ miles range between vehicles

Messaging to other vehicles utilizing V2V communications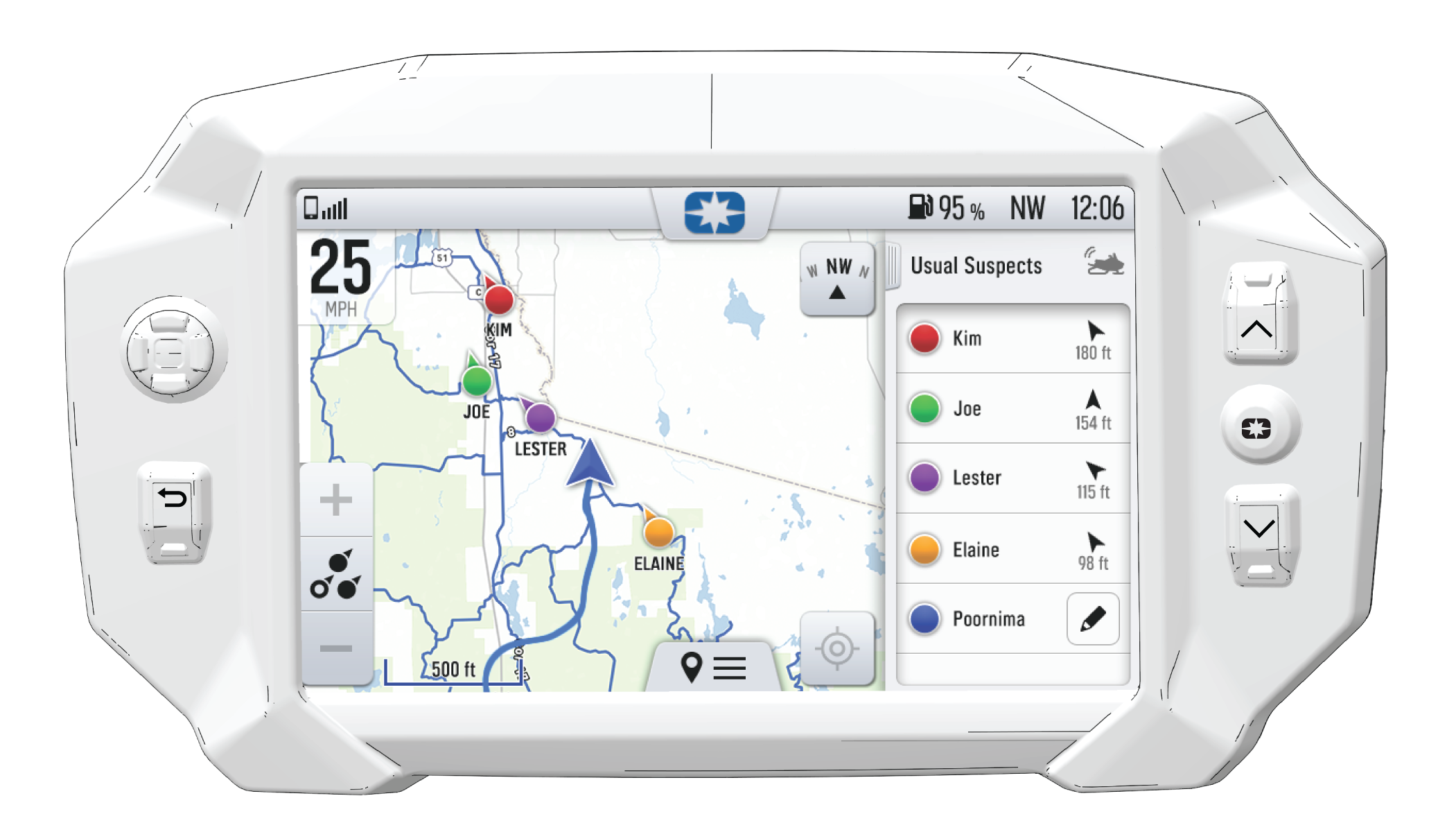 Use the following procedure to set up a V2V Group Ride:
NOTICE
The display requires a GPS lock, indicated by a blue navigation arrow marker, before you are able to setup or join a group ride.
From the Map Menu, tap the Map Menu icon at the bottom of the screen and select the Group Ride button.

See Joining a Ride Group to join a ride group or see Creating a Ride Group to create a new group ride.