Audio Screen
NOTICE
Your snowmobile is not equipped with a speaker system. Audio can only be transmitted through a Bluetooth® media device or headset. Only one device and one headset can be connected at a time.
Audio playback through USB or Bluetooth® devices are compatible with your Ride Command display. The Music Screen allows you to access music stored on your smartphone or other music device. You can pair your device using Bluetooth®, or by connecting it to the display's USB port.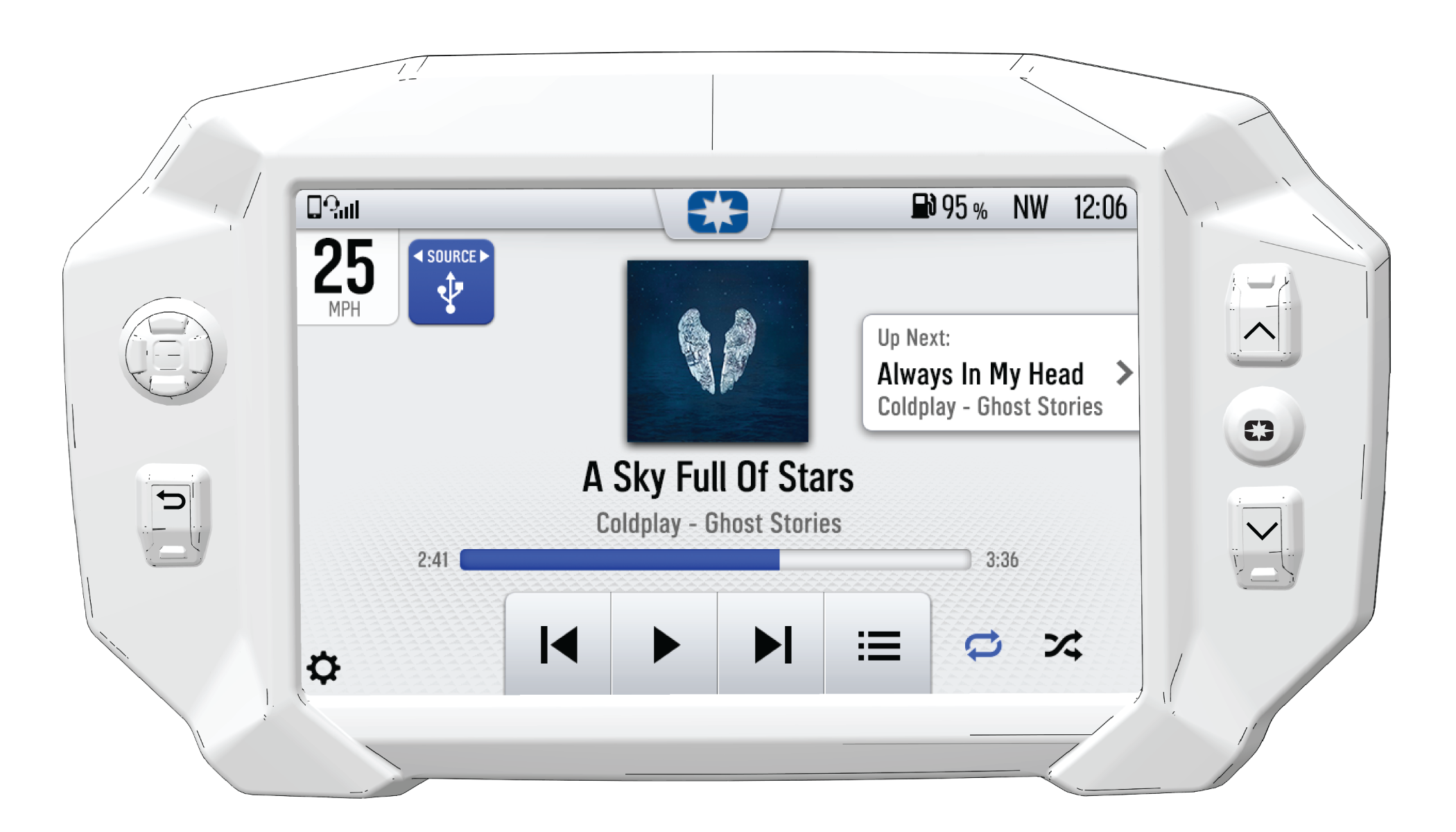 Device Requirements
Audio playback is only available on USB flash drives formatted to ex-FAT or FAT32 and operating systems iOS® 10 and Android® 5.0 or newer.