Group Ride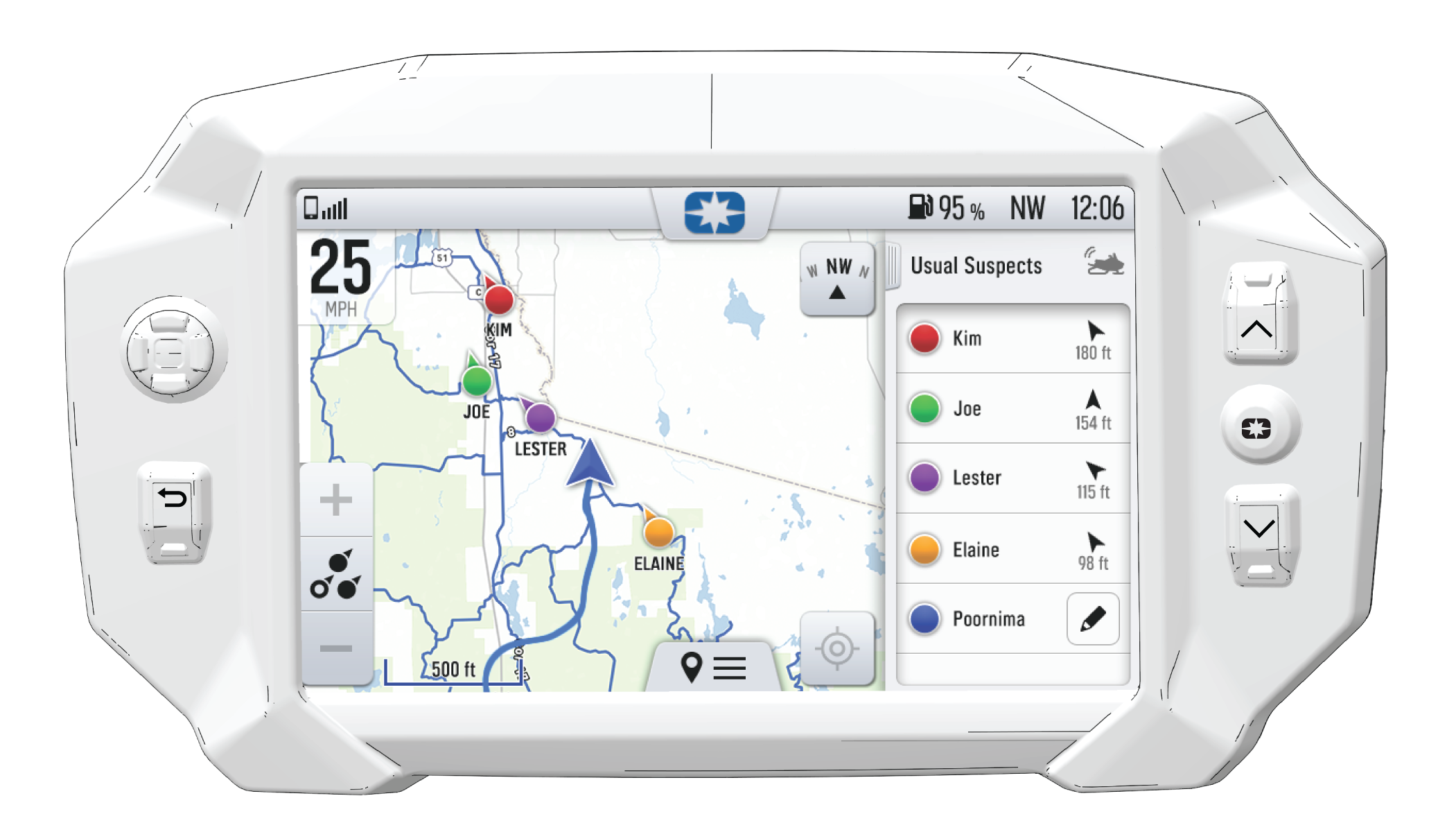 Invite your friends to a group to see their live location on the map of your smartphone, tablet, or in-vehicle Ride Command display.
For information on how Group Ride works and for instructions on how to set up Group Ride using your smartphone, or with a vehicle-to-vehicle (V2V) antenna, tap the i icon 1 beside the title from the Group Ride Panel.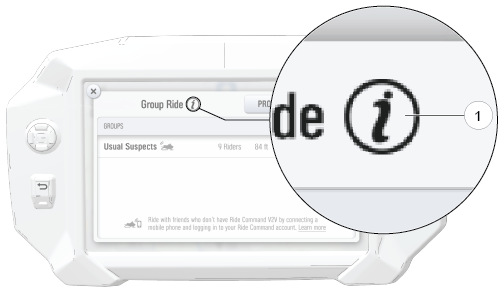 For a video on setting up a Group Ride, please visit: https://youtu.be/ZCWIOXLGYUY.