Map Layers
The map layers button allows you to turn on and off map items like: hill shading, topography, and satellite view (available with internet connection on models equipped with wireless internet functionality).
To adjust the map layers visible, do the following:
From the Map Menu, tap the Map Layers1 from available options.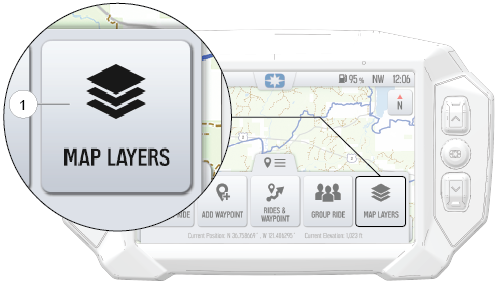 A menu of map layer options will pop-up.

From the pop-up menu you can select what layers you wish to have on or off.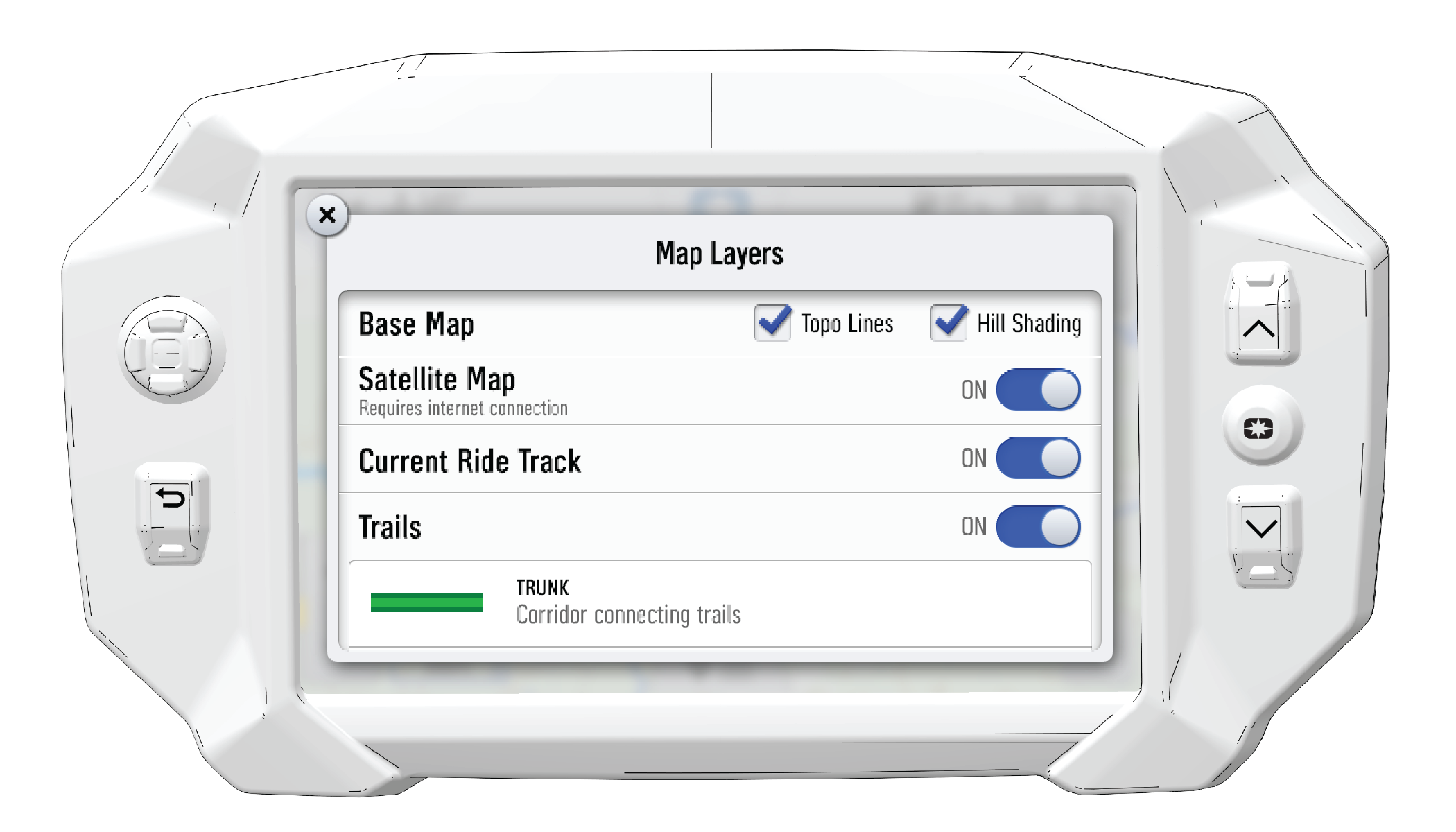 Satellite Layer Shown (available with an internet connection)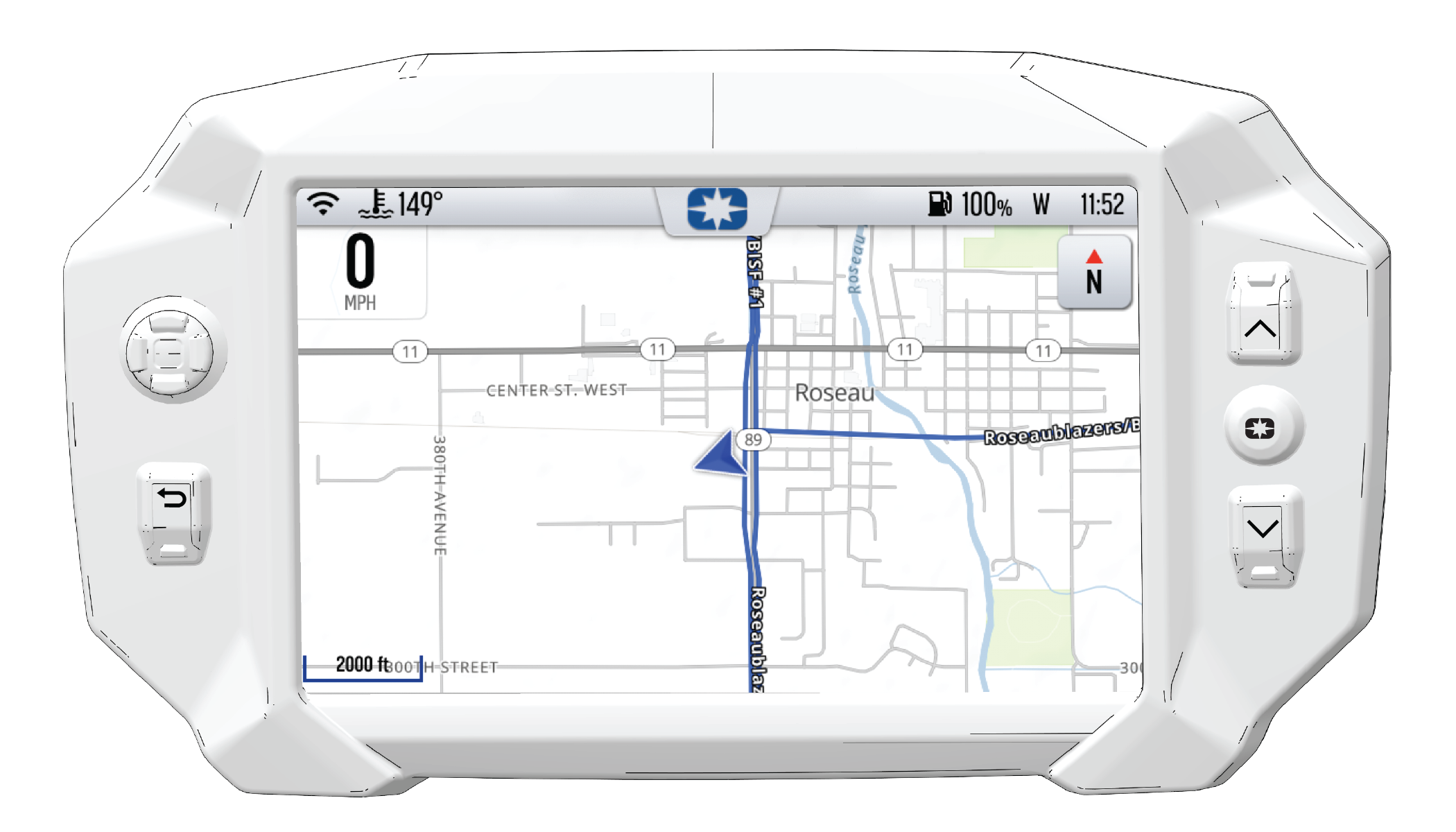 Map Layers Toggle with Satellite Map
Use your phone's Bluetooth or Wi-Fi hotspot to connect your 7s and toggle on Satellite maps as a new map layer. You can also toggle on and off layers for:
Topographical lines

Hill shading

Trails

Current ride track